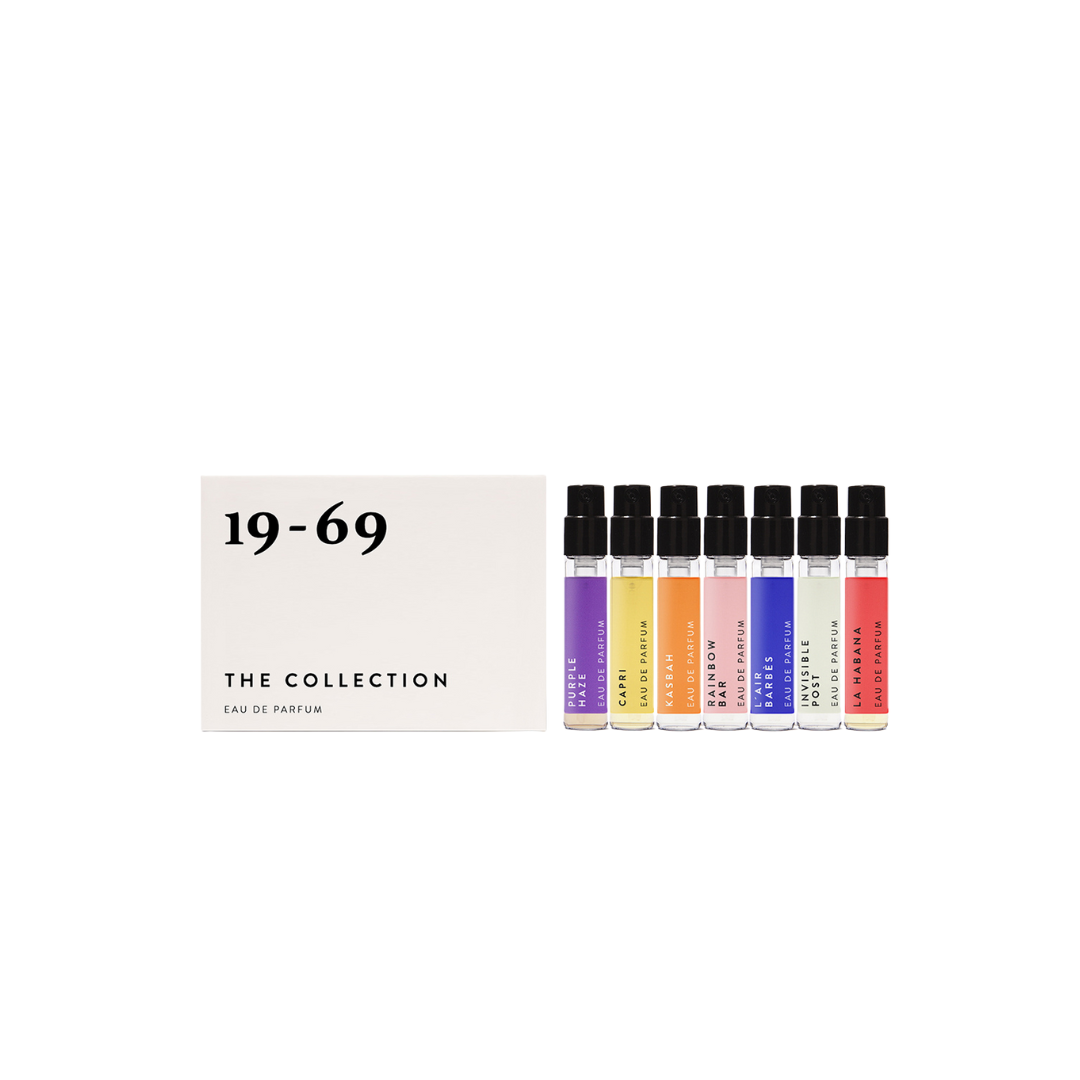 The Collection Set - Pocket Size- 7 x 2.5mL Eau de Parfums
The Collection Set comprised of Capri, Invisible Post, Kasbah, La Habana, L'air Barbès, Purple Haze and Rainbow Bar.
7 x 2.5mL 19-69's most popular Eau de Parfums.
The different colors associated with the 19-69 bottles symbolize a rainbow, which in 1969 stood for peace and freedom.