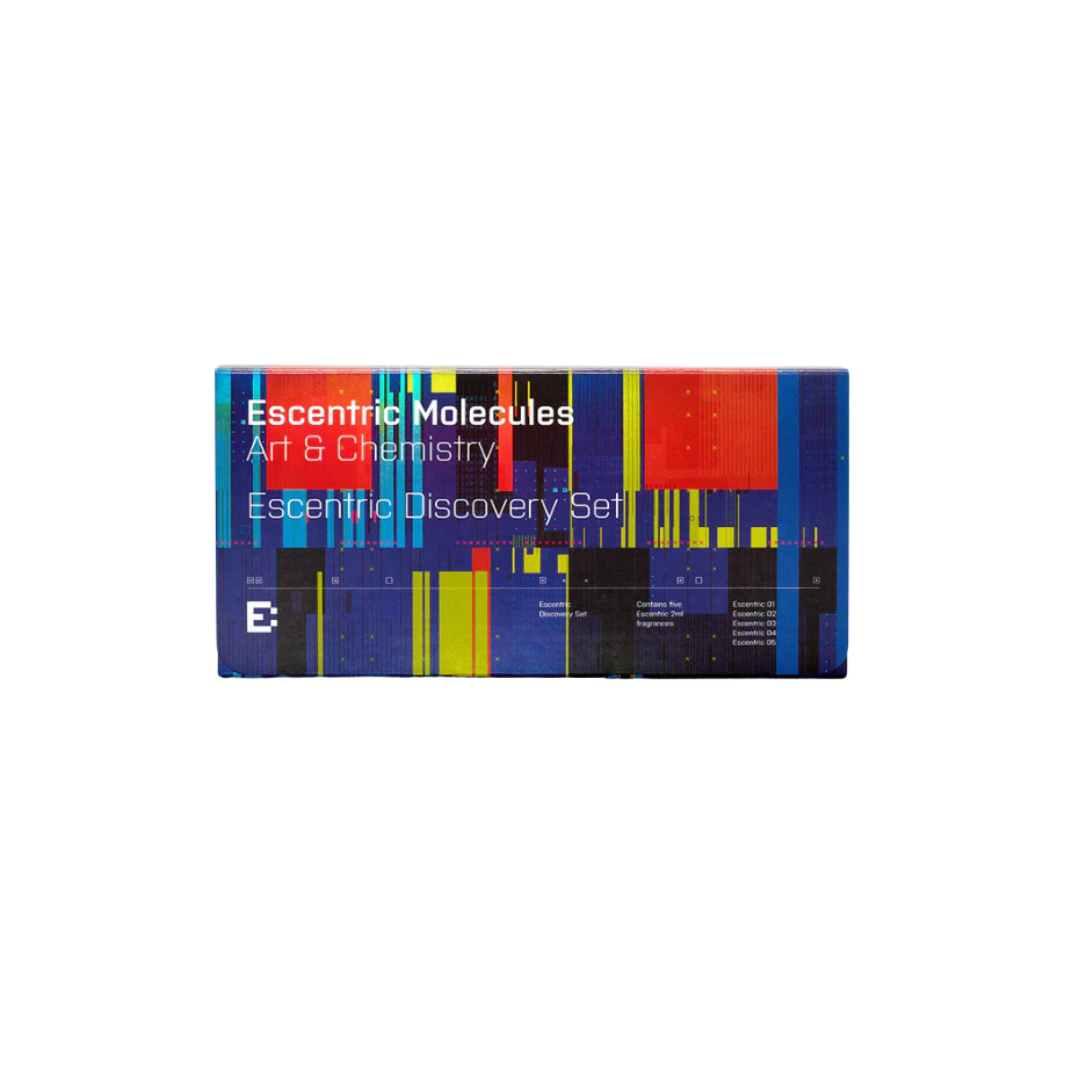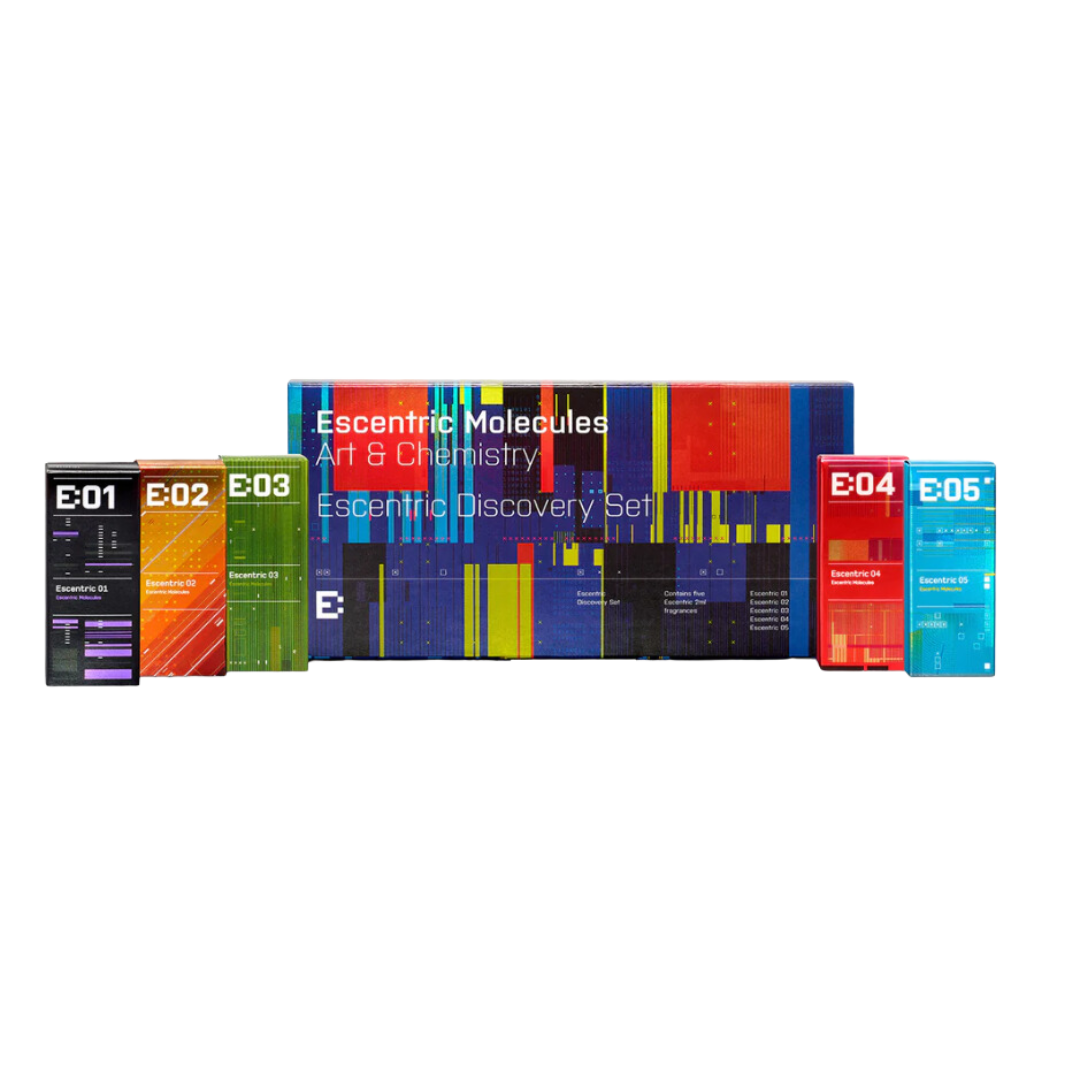 Escentric 2ml Discovery Set, 2 x 5mL
The radical simplicity of our scents is the antidote to overindulgent mainstream fragrances. Subtle yet distinct, our Escentric fragrances propose a minimalist alternative to lengthy, contrived perfume formulas.
Escentric — a formula

The Escentric fragrances are hyper-portraits of the aroma-molecules, with ingredients chosen to reveal the molecule's key facets.

The Escentric 2ml Discovery Set houses all five Escentric fragrances in handy, sample-size vials. 

This set of five Escentric scents in 2ml vials includes:
Escentric 01: Cult-scented Formula
Escentric 02: Sparkling Freshness
Escentric 03: Arboreal Concoction
Escentric 04: Hazy Fantasy
Escentric 05: Deconstructed Mediterranea