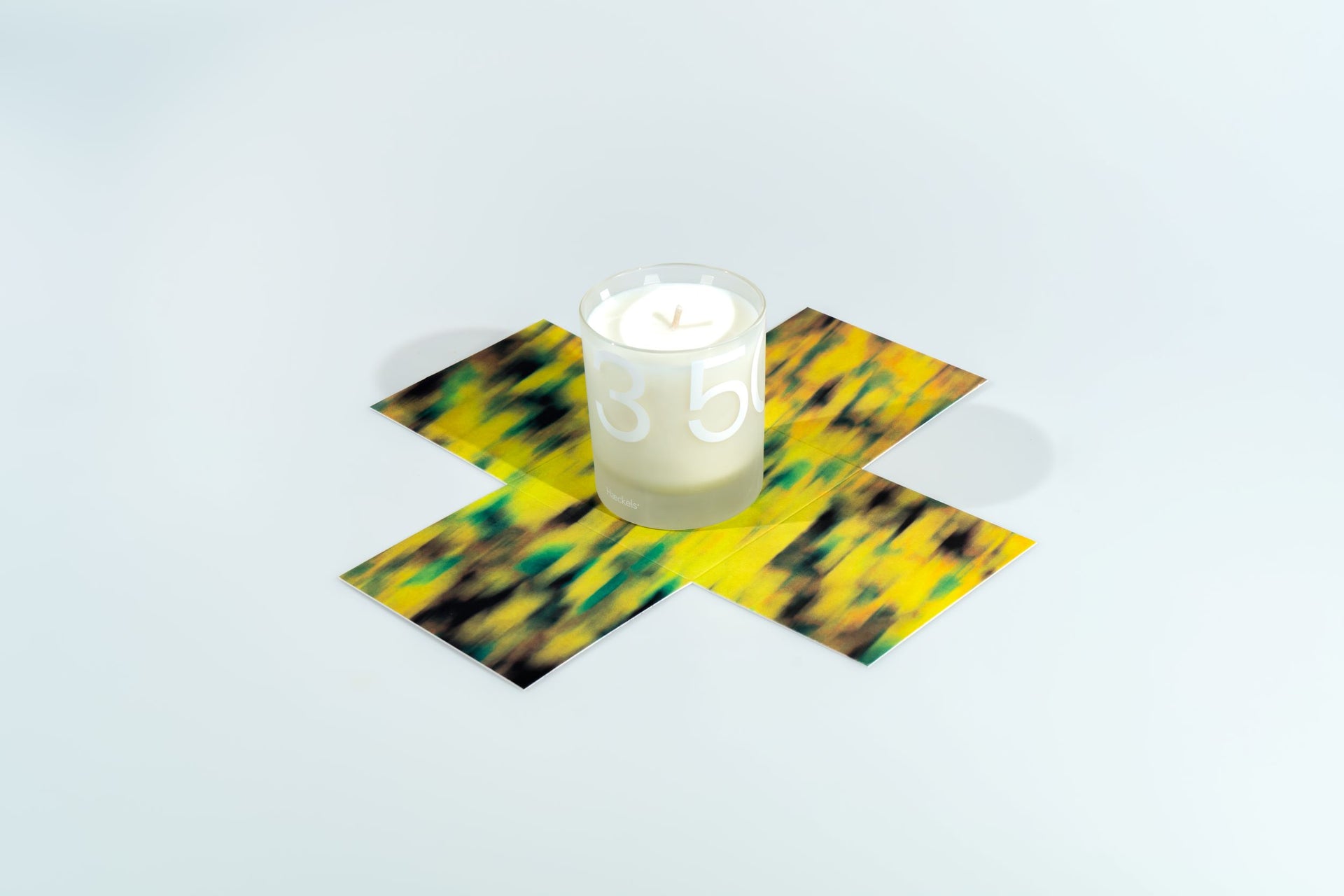 Acton's Lock Candle, 240g
The scent of an overgrown lock, with bursts of moss amber and vetiver. A juxtaposition of city and sea, Acton's Lock is a uniquely London fragrance conjuring spring mornings and opportunity.
Inspired by where Broadway Market meets Regent's Canal, moss and chamomile were collected on 4th March 2021, (a cloudy day).
Burn time approximately 40 hours 
Vegan
FSC Certified
Recycled Materials
Made Using Renewable Energy
Home Compostable Parts
Recyclable Parts
How to use

On first usage, burn for two hours until the entire candle surface melts. Do not leave burning unattended. Keep away from children, pets and any soft furnishings. Should any black smoke appear, trim the wick. Keep your candle in a cool and dry environment.
Fragrance Notes

Top: Green, Birch leaf, Orange

Heart: Spice, Amber, Jasmine

Base: Cedar, Vetiver, Vanilla