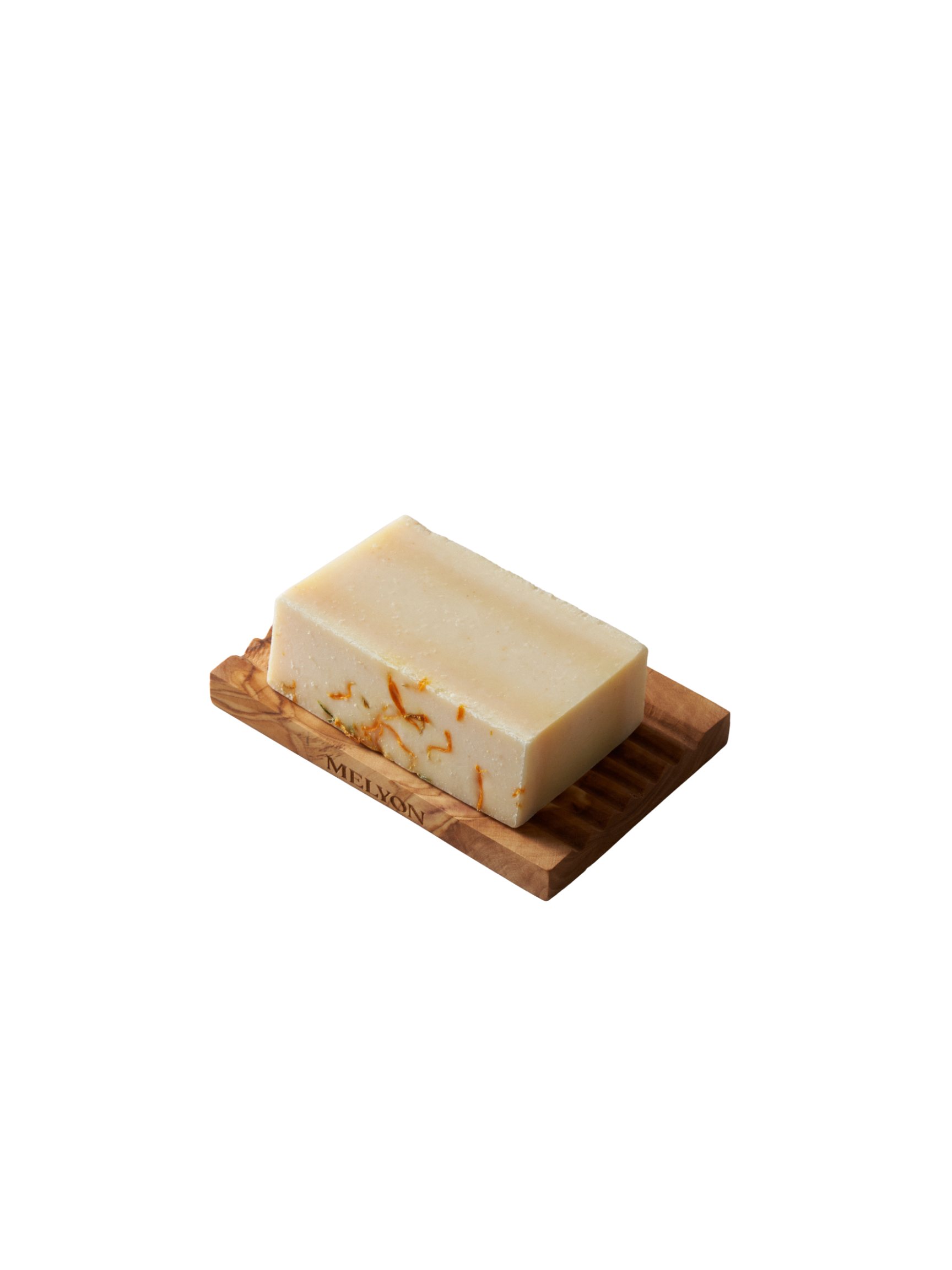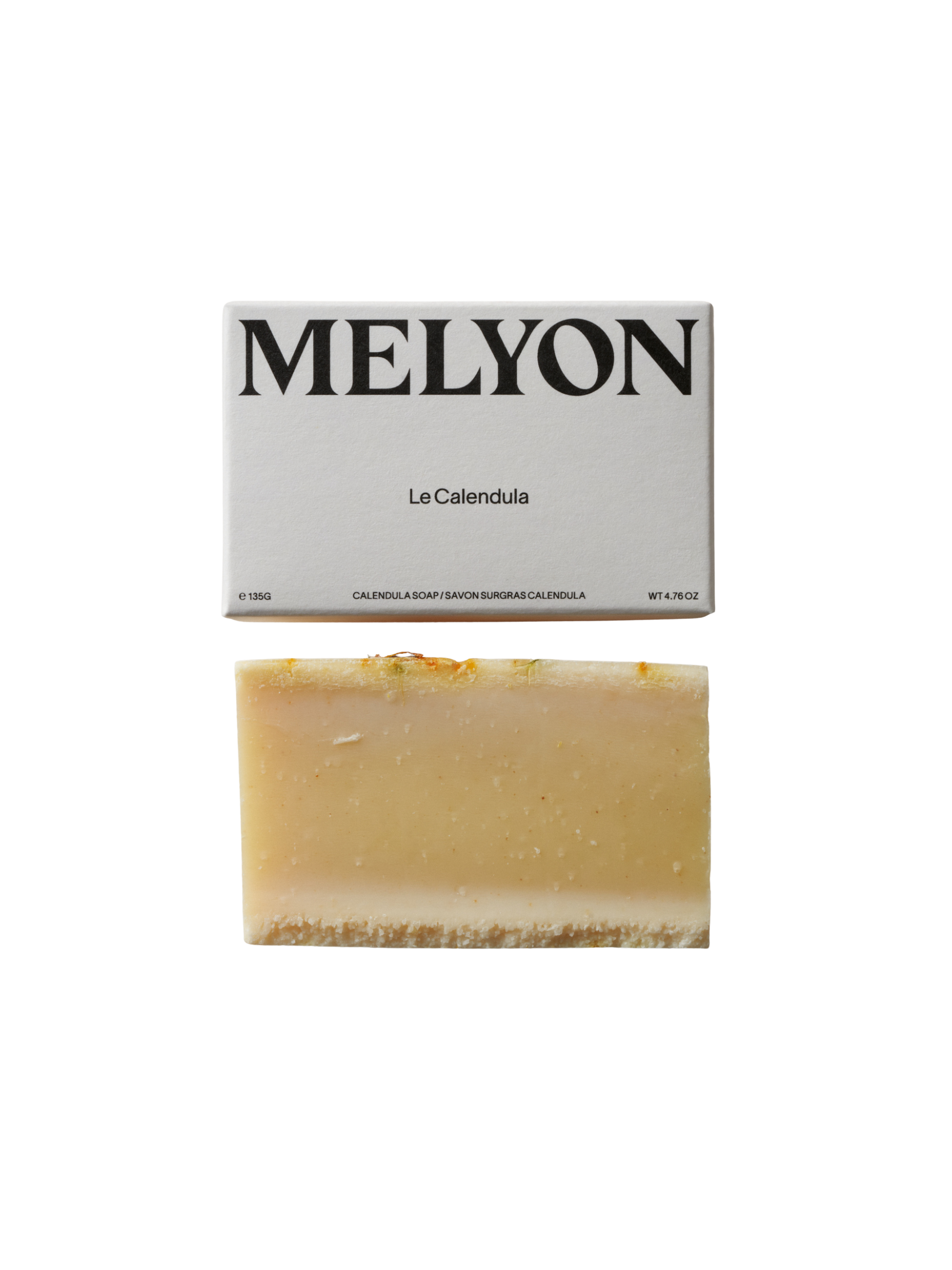 Soap for your face, hands and body. Made in the mountain region in France.
Melyon Soap "Le Calendula" is the result of handmade work that cannot be industrialized, for the benefit of unparalleled quality. The process guarantees a very creamy, rich and moisturizing foam, that is gentle for the skin. The Melyon soap is filled with natural glycerin, that provides an ultra-soft and moisturizing experience. It is rich in antioxidant and anti-inflammatory components. The sweet orange gives a warm scent, offered by inclusions of organic calendula petals as well as turmeric. A magnificent soap, that appeals to all audiences.
How to use

The best way to use Melyon bar soap is in the shower starting from top to bottom. Start with your face and neck then work your way down.
INGREDIENTS

Helianthus annuus seed oil *, Cocos nucifera oil *, aqua, sodium hydroxide, calendula officinalis flower *, citrus aurantium dulcis peel oil expressed *, curcuma longa root
powder *, limonene, linalool.