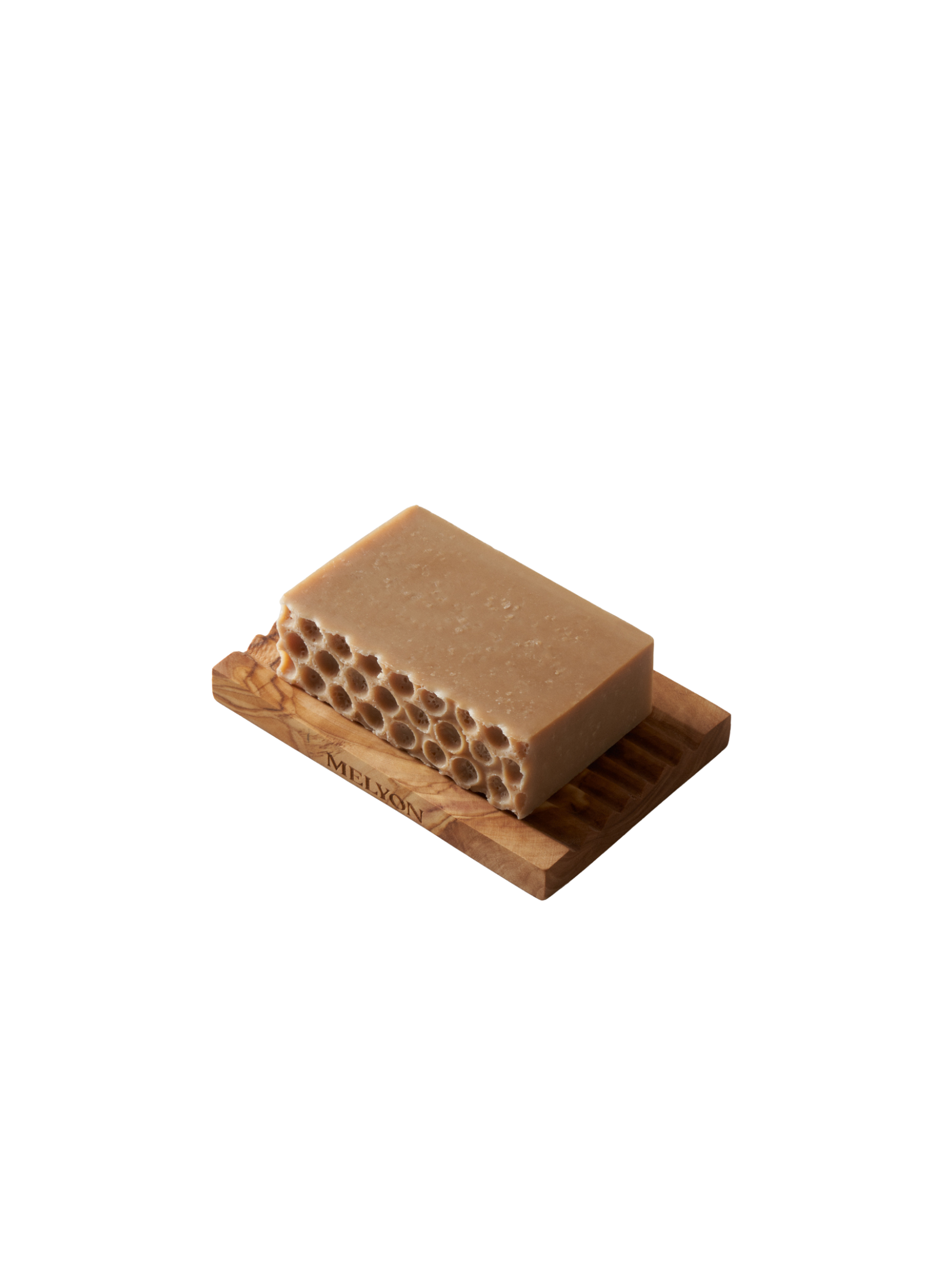 Soap for your face, hands and body. Made in the mountain region in France with honey supplied from local beekeepers.
Melyon Soap "Le Miel" is completely natural and fragrance-free, saponified vegan oils and honey is the only ingredients. Known for its healing properties, honey has many benefits for sensitive skin. The foam leaves the skin with a soft sweet scent feeling moisturized and hydrated. Thanks to the process of cold saponification, this soap is very rich in natural glycerin offering an ultra-soft experience. 
How to use

The best way to use Melyon bar soap is in the shower starting from top to bottom. Start with your face and neck then work your way down.
INGREDIENTS

Helianthus annuus seed oil *, Cocos nucifera oil *, aqua, sodium hydroxide, mel *.